Service and Consulting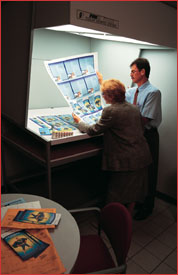 The Intermarket Group has a team of 29 employees, five of which are located in strategic markets throughout Latin America to provide sales and technical assistance to our customers. Sales and technical personnel are located in Argentina, Brazil, Chile, El Salvador and Peru.
Technical Expertise and Consulting Services available:
Electronic pre-press solutions
Digital Printing
Sustainability
Industry Innovations:

Waterless Printing
Imagesetter and scanner technological advances
Organize and Conduct Training for Distributors and Customers:
Technical training at laboratory & manufacturing sites
Seminar on industry trends & technological advances
Distributor sales and strategy meeting.
Supply Chain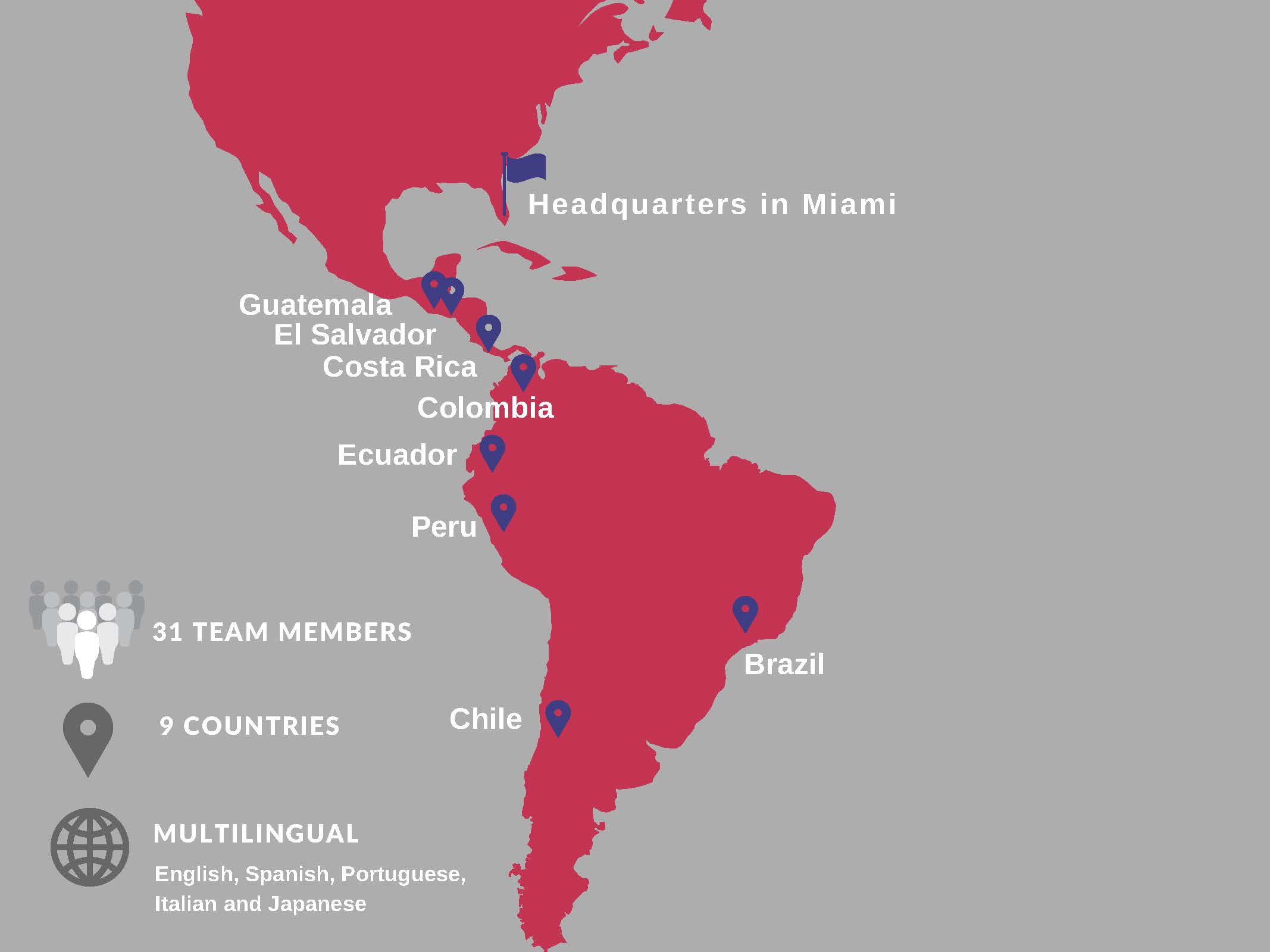 Inventory: The Intermarket Group successfully maintains inventory for their markets enabling immediate shipment & order fulfillment.

System: The Intermarket Group's supply chain is run on IBS, the global leader in Distribution Resource Management software. This sophisticated software streamlines, automates and accelerates every critical process needed in a distribution business in one single, integrated solution. For more information, please visit IBS website: www.ibs.net

Distributor Network: Network of 25 distributors throughout Latin America.

Warehousing: The Intermarket Group maintains a distribution center in Miami encompassing all functions from pick and pack, customer service, to transportation planning. The Intermarket Group also offers customized warehousing.

Transportation Management: The Intermarket Group handles total shipping and distribution functions both domestically and overseas:
Consolidation & IATA air service
Daily Delivery to freight forwarders & carriers
Packaging to prevent pilferage and/or damage: straps, shrink wrap, corner protectors, pallets, security tape, and crating for equipment and fragile parts.
Hazardous material certificates & dangerous goods packaging.
Sourcing/Importation:
The Intermarket Group sources and imports from North America, Latin America, Asia and Oceania, Europe, and the Middle East.
Miami International Airport:
http://www.miami-airport.com/
Port of Miami:
http://www.miamidade.gov/portofmiami/